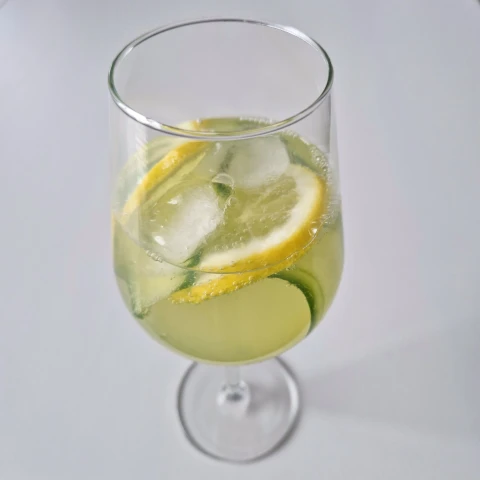 Limoncello Cocktail
The Limoncello Cocktail is a nice fresh cocktail, perfect for a hot day! We make it with limoncello of course, to which we add tonic, among other things. You can use 'regular' tonic, but also experiment with other flavours like elderflower!
Share Limoncello Cocktail on social media
Preparation
Step 1 of 4

Take a white wine glass and put a few ice cubes in it.

Step 2 of 4

Shave 2 ribbons per glass of the cucumber and cut 2 thin slices per glass of the lemon. Add both ingredients.

Step 3 of 4

Squeeze in half a lemon per glass. This is about 25 ml.

Step 4 of 4

Pour in the limoncello and tonic. Stir once and enjoy!
Related cocktails by taste
Related cocktails by color