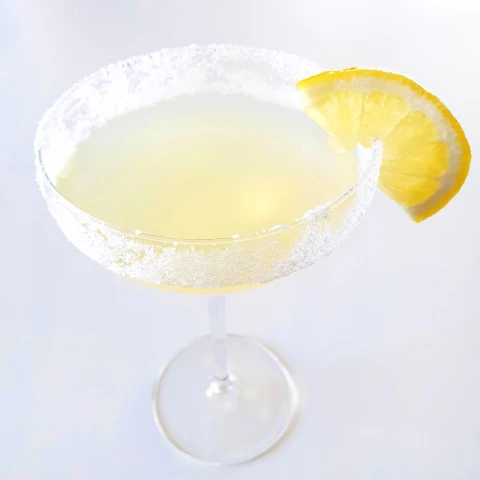 Limoncello Margarita
We all know the Margarita as the famous Mexican cocktail based on tequila, triple sec and lime juice. But this cocktail is slightly different. As the name suggests, we have added limoncello. Also, instead of lime juice, it contains lemon juice.
Share Limoncello Margarita on social media
Preparation
Step 1 of 5

Take a saucer and put the salt on this.

Step 2 of 5

Take a margarita glass and wet the rim of the glass with lemon juice. Then dip the glass in the salt.

Step 3 of 5

Next, grab a cocktail shaker and put some ice cubes in it.

Step 4 of 5

Add all the ingredients and shake! Tip: find it too strong now? Then add some sugar syrup if necessary and shake again.

Step 5 of 5

Pour the cocktail through a cocktail strainer into the margarita glass. Garnish with a slice of lemon.
Related cocktails by taste
Related cocktails by color