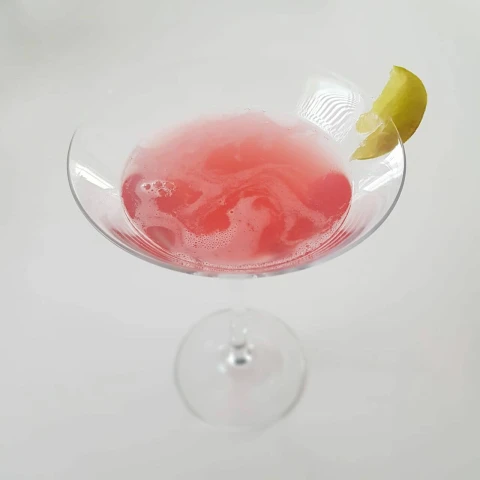 Cosmopolitan
The Cosmopolitan, also known as the Cosmo for short, is a fresh slightly sour cocktail with triple sec, vodka, cranberry and lime juice. It is a classy cocktail that can be found on any cocktail menu and has become very popular thanks to the Sex and the City series.
Share Cosmopolitan on social media
Preparation
Step 1 of 4

Fill a cocktail shaker with ice cubes.

Step 2 of 4

Add the vodka, triple sec, cranberry juice and the juice of half a lime. Shake!

Step 3 of 4

Take a martini glass and pour the cocktail through a strainer into the glass.

Step 4 of 4

Garnish with a wedge of lime.
Related cocktails by taste
Related cocktails by color