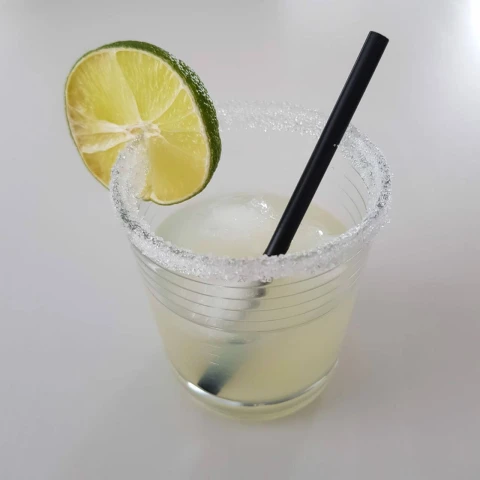 Kamikaze
We would not recommend this cocktail for the novice cocktail drinker. This is because it is quite strong! You also have to love a bit of acidity because it is. We make the Kamikaze with Cointreau, vodka and lime juice. We use the sugar for the rim of the glass.
Share Kamikaze on social media
Preparation
Step 1 of 4

Take a saucer and put some sugar on this.

Step 2 of 4

Take a tumbler and wet the rim of the glass with some lime juice. Dip the glass in the sugar on the saucer.

Step 3 of 4

Put a few ice cubes in the glass.

Step 4 of 4

Add the vodka, cointreau and lime juice and stir briefly. Garnish with a slice of lime.
Related cocktails by taste
Related cocktails by color