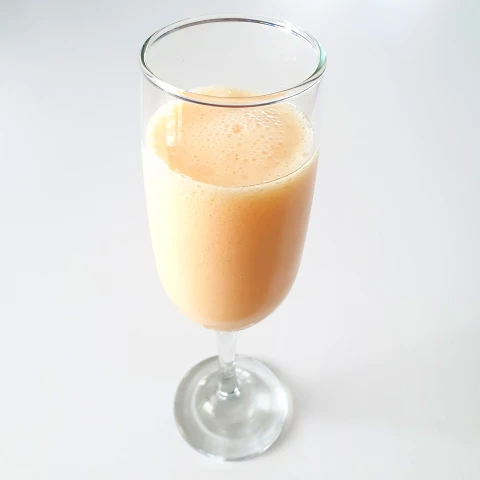 Meloncello Spoom
A sgroppino with meloncello, delicious! Meloncello might be more unknown or harder to find in shops, but if you search on the internet, you'll have plenty of choice! Make sure you buy meloncello's crema di melone, i.e. the cream liqueur. Then your cocktail will taste like a party in your mouth! Great to serve as an intermediate or dessert with dinner.
Share Meloncello Spoom on social media
Ingredients
Lemon sorbet ice cream

1.5

scoop
Preparation
Step 1 of 4

Grab a hand blender and measuring cup or bowl to blend in.

Step 2 of 4

Add the ice with the meloncello and vodka. Start mixing.

Step 3 of 4

Add a little prosecco each time while mixing and make sure it becomes 1 whole.

Step 4 of 4

Grab a champagne flute and pour your cocktail into this.
Related cocktails by taste
Related cocktails by color
Cocktails in same category