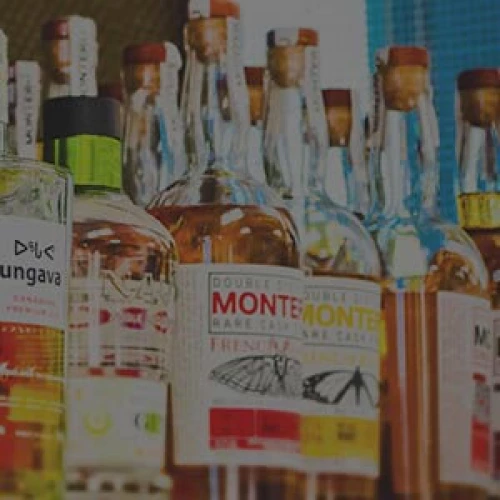 Margarita
The Margarita is a Mexican cocktail that actually belongs to the shot drinks. It is one of the most popular cocktails in the world and you can recognise it by the salty rim on the glass. Want to vary your Margarita? Check out our other Margarita recipes!
Share Margarita on social media
Preparation
Step 1 of 5

Take a saucer and put a little salt on it.

Step 2 of 5

Take a margarita glass and wet the rim of the glass with lime juice. Then dip the glass in the salt.

Step 3 of 5

Take a cocktail shaker and put some ice cubes in it.

Step 4 of 5

Add the tequila, triple sec and the juice of 1 lime. Shake!

Step 5 of 5

Pour the cocktail through a cocktail strainer into the margarita glass. Garnish with a slice of lime.
Related cocktails by taste
Related cocktails by color