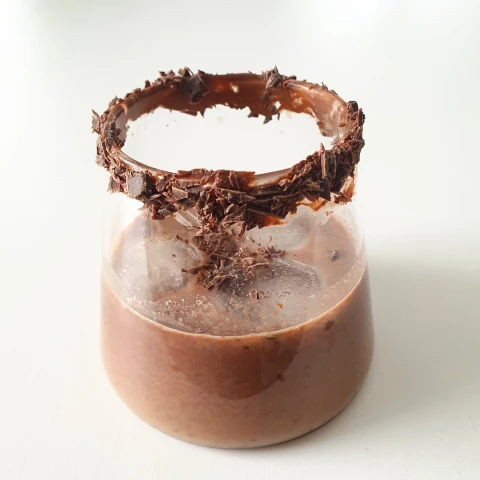 Nutella Cocktail
The Nutella Cocktail, the name says it all really, doesn't it? And who doesn't love that delicious spreadable chocolate spread! But did you know you can also make a delicious cocktail with it? Super easy to make and will please everyone with its delicious Nutella flavour!
Share Nutella Cocktail on social media
Preparation
Step 1 of 4

Grab a blender, or hand blender with a tall cup, and put all the ingredients in here. Blend well until you have a smooth mixture.

Step 2 of 4

Take a tumbler and put some Nutella and chocolate shavings around the rim.

Step 3 of 4

Pour the cocktail into the glass.

Step 4 of 4

If necessary, garnish the cocktail with some chocolate shavings still on top.
Related cocktails by taste
Related cocktails by color