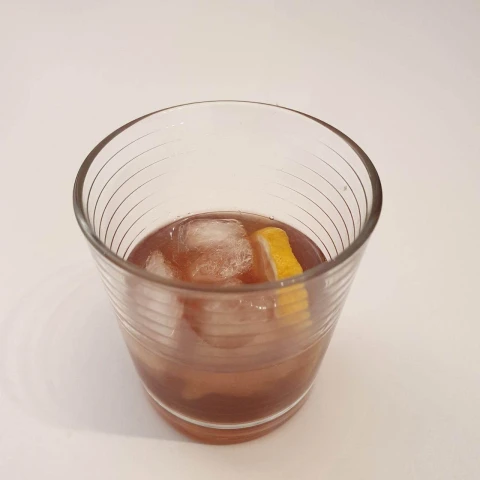 Royal Smile
This cocktail may not have a very appetising colour, but it is delicious. But you have to love gin, as it has the most presence in the drink. Although by adding the grenadine, you do alleviate this flavour a bit. So play a little with the amount of ingredients to make it tasty to your own taste :)
Share Royal Smile on social media
Preparation
Step 1 of 4

In a cocktail shaker, pour the gin, lemon juice and grenadine.

Step 2 of 4

To this, add the ice cubes and shake well.

Step 3 of 4

Pour the cocktail through a cocktail strainer into a tumbler.

Step 4 of 4

If necessary, add ice cubes to the glass and a lemon slice.
Related cocktails by taste
Related cocktails by color