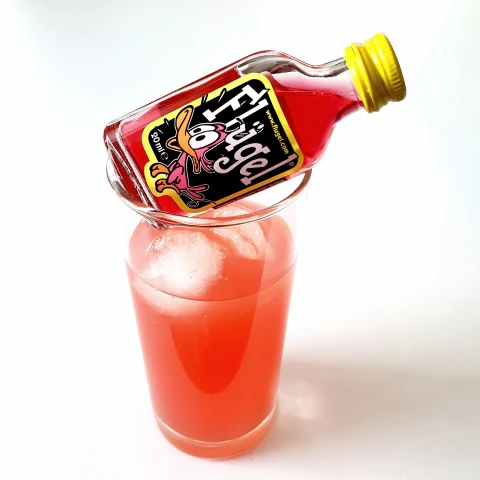 Rocket Cocktail
The Rocket Cocktail is very similar in flavour to the Rocket, only slightly less sweet. If you don't have a sweet tooth but love a Rocket, then this cocktail is for you!
Share Rocket Cocktail on social media
Preparation
Step 1 of 3

Take a long drink glass and put ice cubes in it.

Step 2 of 3

Add the Rocketshot, Flügel and Fanta.

Step 3 of 3

Stir briefly and serve with a Flügel on the side, if desired!
Related cocktails by taste
Related cocktails by color
Cocktails in same category