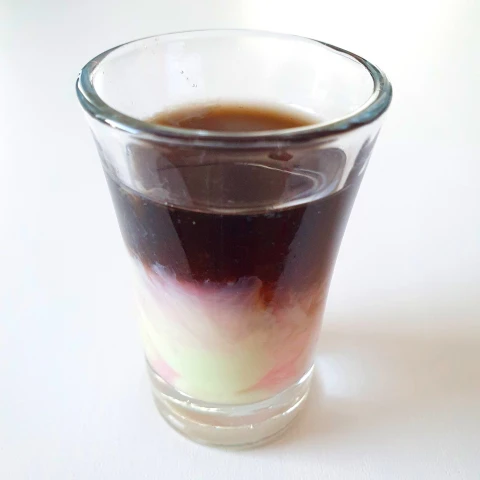 Pink Bos dropshot
The Pink Forest Dropshot. The name secretly gives away a little about the ingredients in this shot. Rocketshot Pink, Boswandeling and Dropshot. We build this shot by using a bar spoon so you can see all the colours again! A delicious treat that looks fun too!
Share Pink Bos dropshot on social media
Ingredients
Coconut & banana cream liqueur

10

ml
Preparation
Step 1 of 5

Grab a shot glass.

Step 2 of 5

Pour in the Boswandeling first.

Step 3 of 5

Next, use a bar spoon (or a slightly wider teaspoon) to add the Rocketshot Pink. Pour it in via the back of the spoon.

Step 4 of 5

Use the same technique to add the Dropshot last.

Step 5 of 5

Drink it immediately!
Related cocktails by taste
Related cocktails by color
Cocktails in same category