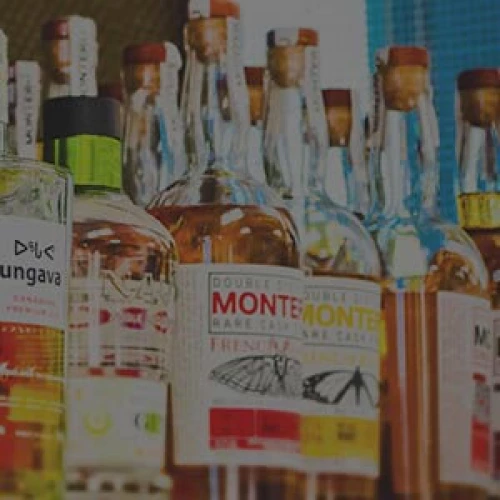 Tiramisu Martini
Tiramisu, the delicious Italian dessert, who haven't heard of it! The literal meaning of the name tiramisu is 'pull me up', which basically means 'make me happy'. And that is exactly the effect of this cocktail! You make it with amaretto and mascarpone, among other ingredients, and it is delicious for after dinner.
Share Tiramisu Martini on social media
Preparation
Step 1 of 4

Take a martini glass and put a few ice cubes in it to chill the glass.

Step 2 of 4

Take a blender and put the amaretto, milk and mascarpone in it. Blend well until it becomes one.

Step 3 of 4

Remove the ice cubes from the martini glass and pour in the cocktail.

Step 4 of 4

For the full tiramisu experience, sprinkle some cocoa powder on top.
Related cocktails by taste
Related cocktails by color