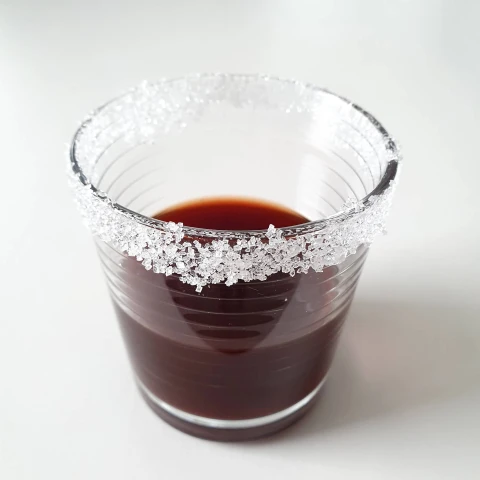 Violetta Jäger
The Violetta Jäger, a fruity cocktail yet also slightly sour. By giving your glass a sugar rim, you take away some of the sourness of the cocktail. And it looks great too!
Share Violetta Jäger on social media
Preparation
Step 1 of 5

Take a saucer and put some sugar on this.

Step 2 of 5

Take a tumbler, wet the rim with, say, a wedge of lemon and dip the glass in the sugar.

Step 3 of 5

Next, grab a cocktail shaker and put some ice cubes in it.

Step 4 of 5

Add the Jägermeister, creme de cassis, sugar syrup and lime juice. Shake!

Step 5 of 5

Pour the cocktail through a strainer into the glass.
Related cocktails by taste
Related cocktails by color