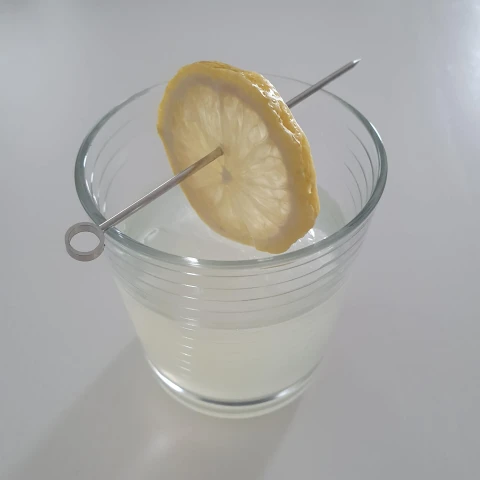 White Lady
The White Lady is a strong, slightly fresh cocktail that we make with gin, Cointreau and lemon juice. It is ready in no time because you make it directly in the glass! For best results, use fresh lemon juice.
Share White Lady on social media
Preparation
Step 1 of 3

Put a few ice cubes in a tumbler glass.

Step 2 of 3

Pour over the gin, cointreau and lemon juice and stir well.

Step 3 of 3

Garnish with a slice of lemon.
Related cocktails by taste
Related cocktails by color