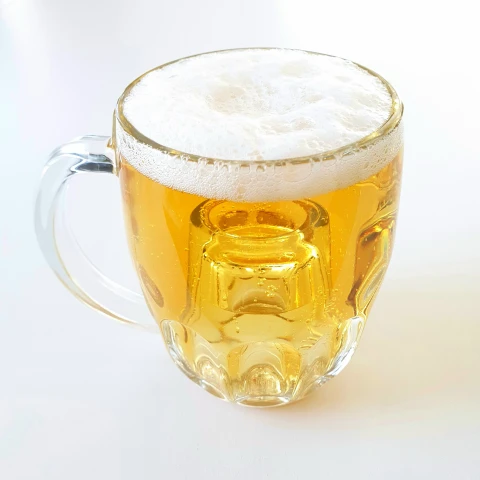 U-boat
This cocktail is very similar to the Jägerbomb in terms of the method of making and drinking it. Only in this variant, we filled a glass with beer into which we put a shot of vodka beforehand. This cocktail is very popular in Germany, but is also drunk in other countries, where you also see combinations of beer containing Flügel or young gin.
Share U-boat on social media
Preparation
Step 1 of 4

Take an empty beer glass (which you will drink your cocktail from) and grab a long drink glass.

Step 2 of 4

Turn the long drink upside down. Then take a shot glass and put it on top of this. Fill the shot glass with the vodka.

Step 3 of 4

Take the empty beer glass, put it over the shot and long drink and flip it over. Now your shot glass is upside down in the beer glass!

Step 4 of 4

Then fill it with the beer and voila!
Related cocktails by taste
Related cocktails by color