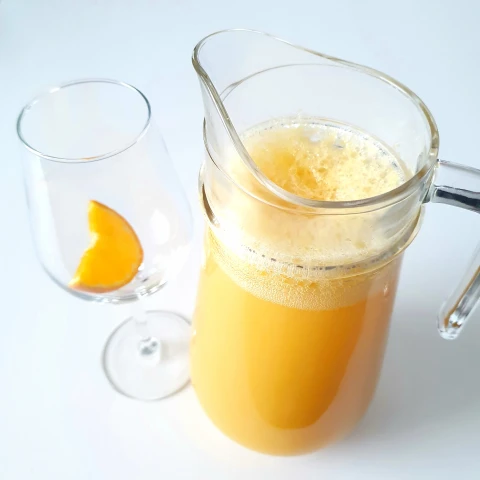 Agua de Valencia
Agua de Valencia is the most popular drink to drink in Valencia. The Spanish city is known for its many oranges, so that is the main ingredient of this cocktail! It's a nice summer drink and tastes dangerously good! Note: the ingredients below are for making 1 jug!
Share Agua de Valencia on social media
Preparation
Step 1 of 4

Grab a pitcher/carafe and put a few ice cubes in here if you like. But be careful not to put too many in as you don't want the cocktail to be too watery!

Step 2 of 4

Then add the sugar, vodka, gin and orange juice. For best results, use fresh juice. Stir briefly.

Step 3 of 4

Top with the cava and stir again if necessary.

Step 4 of 4

Serve the cocktail in a white wine glass and garnish with a slice of orange.
Related cocktails by taste
Related cocktails by color