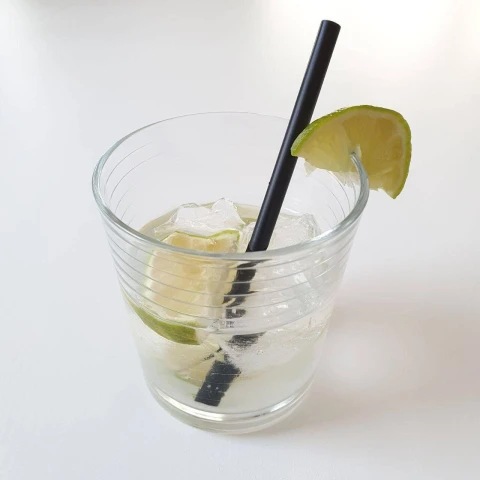 Caipirinha
The Caipirinha cocktail is a true classic, made with Cachaça, lime juice and sugar. The Caipirinha is often garnished with lime wedges, ice cubes or crushed ice. A truly refreshing thirst-quencher.
Share Caipirinha on social media
Preparation
Step 1 of 5

Cut the limes into wedges.

Step 2 of 5

Put the lime segments in a tumbler (small wide glass) and crush them briefly with a pestle or the back of a spoon. Then add the cane sugar.

Step 3 of 5

Half fill the glasses with the crushed ice and add the cachaca. Make your own crushed ice? Put ice cubes in the blender or put them between a tea towel and smash them with a hammer.

Step 4 of 5

Stir the drink briefly and add some more (crushed) ice.

Step 5 of 5

Garnish with a lime wedge. Cheers!
Related cocktails by taste
Related cocktails by color