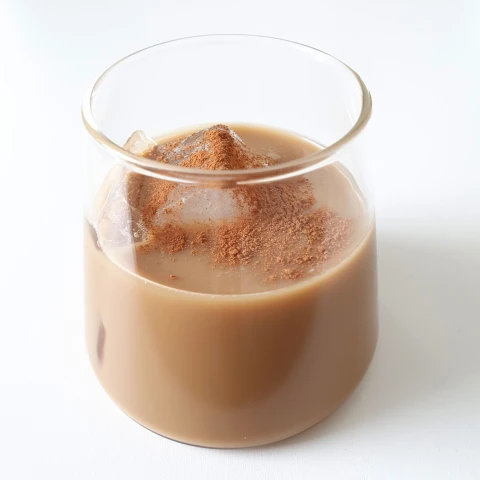 Chai White Russian
The Chai White Russian, a delicious cocktail for the colder months. You make it with vodka, Licor 43 Baristo, fresh whipped cream and chai tea syrup. You can buy this syrup but you can also make it yourself! For this you will need: 4 chai tea bags, 80 ml honey and 250 ml water. Bring the water to the boil and then add the tea bags. Let it steep for 10-15 minutes. Then take out the tea bags and add the honey. Bring to the boil for 3 - 5 minutes. Let this cool and store in the fridge.
Share Chai White Russian on social media
Ingredients
Liquid whipped cream

30

ml
Preparation
Step 1 of 4

Grab a tumbler, or other low glass, and put a few ice cubes in here.

Step 2 of 4

Pour in the vodka, Licor 43 Baristo and chai tea syrup. Want to make your own chai tea syrup? Read the recipe above!

Step 3 of 4

Finally, add the fresh whipped cream.

Step 4 of 4

Stir together and sprinkle with some cinnamon powder.
Related cocktails by taste
Related cocktails by color