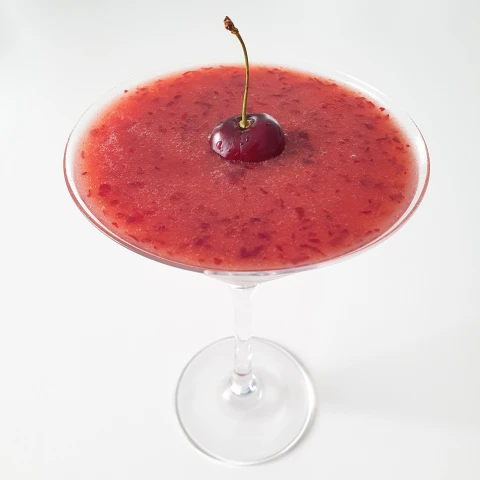 Cherry Daiquiri
The Cherry Daiquiri is a nice cool cocktail that we make in a blender. We used fresh cherries and pitted them first and then froze them. If you do that, you end up with a nice cold and slightly thicker cocktail! This makes it taste extra delicious and you can enjoy it even longer!
Share Cherry Daiquiri on social media
Preparation
Step 1 of 4

Grab a blender, or hand blender with mixing bowl, and put the frozen fruit in here.

Step 2 of 4

Also add the white rum, sugar syrup and lime juice.

Step 3 of 4

Blend until combined.

Step 4 of 4

Grab a martini glass and pour your cocktail into it.
Related cocktails by taste
Related cocktails by color