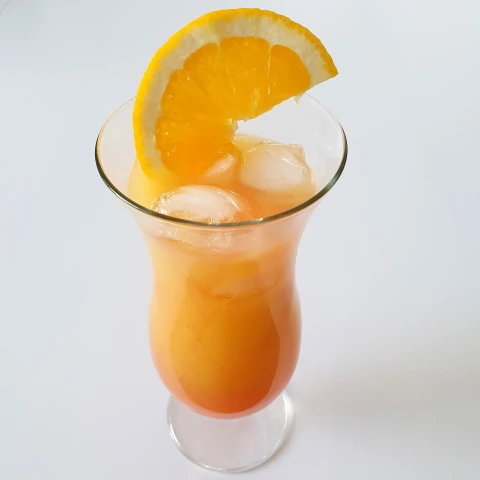 Sex on the Beach
The first drink that comes to mind when you hear the word 'cocktail'. Every beach club will have the Sex on the Beach cocktail on the menu. This sweet, summery cocktail is made with vodka, peach liqueur, orange juice and cranberry juice. Garnish the cocktail with an orange slice, a cherry or, to finish it off, a tropical parasol.
Share Sex on the Beach on social media
Preparation
Step 1 of 4

Take a hurricane glass and put ice cubes in it.

Step 2 of 4

Add the vodka and peachtree.

Step 3 of 4

Then pour in the orange juice and stir once.

Step 4 of 4

Finally, add the cranberry juice and garnish with orange.
Related cocktails by taste
Related cocktails by color