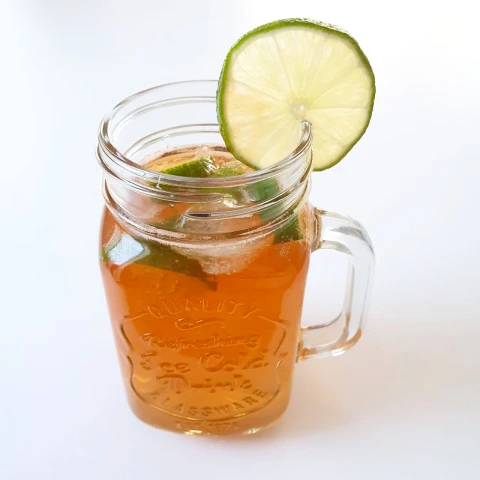 Dark and Stormy
The Dark and Stormy is a real winter cocktail that you drink on a dark and windy day. It has a deliciously herbal taste due to the ginger beer and angostura bitters. You also make it with dark rum and lime juice.
Share Dark and Stormy on social media
Preparation
Step 1 of 5

Take a Mason jar (long drink glass will do) and put ice cubes in it.

Step 2 of 5

Pour in the rum.

Step 3 of 5

Cut the lime into wedges, squeeze them over the glass and put in.

Step 4 of 5

Top the glass with the ginger beer.

Step 5 of 5

Add a few drops of angostura bitters and stir briefly.
Related cocktails by taste
Related cocktails by color