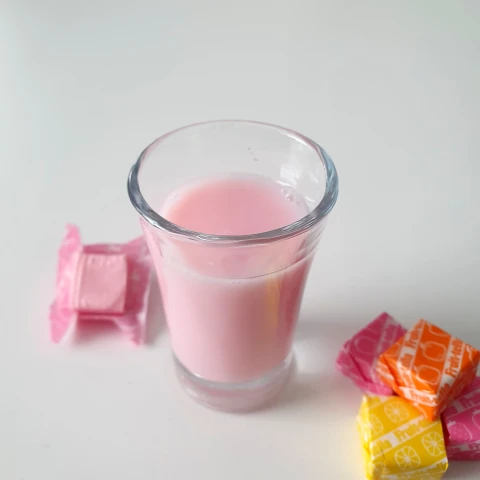 Fruittella Shot
The Fruittella Shot. Fruittella, who doesn't know these delicious sweets from the old days! And now you can very easily make a shot of it yourself! Drink it with your friends (from the past) and take a look back at your childhood.
Share Fruittella Shot on social media
Preparation
Step 1 of 3

Take a cocktail shaker and put some ice cubes in it. The shot is extra tasty when cold.

Step 2 of 3

Add the Rocketshot Pink and the yoghurt liqueur. Shake!

Step 3 of 3

Pour through a cocktail strainer into the shot glass. Cheers!
Related cocktails by taste
Related cocktails by color
Cocktails in same category