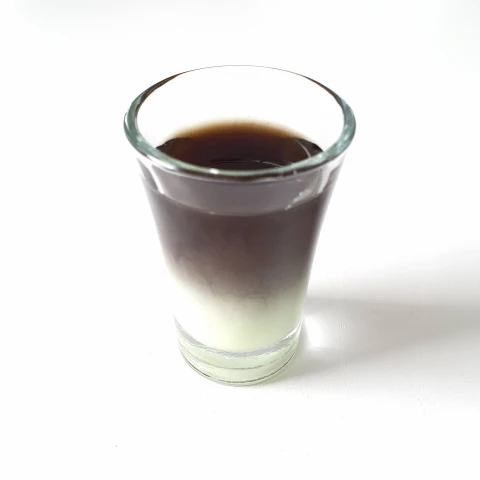 Apekop Shot
The Apekop Shot! Yes, you read it right! This shot is based on the delicious Ducth candy (translates to 'monkey head') we all remember from the old days. The yellow snout and the black head with its soft sweet liquorice and banana flavour. With just 2 ingredients, you can put this shot on the table in no time!
Share Apekop Shot on social media
Ingredients
Coconut & banana cream liqueur

20

ml
Preparation
Step 1 of 2

Take a shot glass and half fill it with the Boswandeling.

Step 2 of 2

Take a bar spoon or teaspoon and pour in the Dropshot via the back of the spoon. Cheers!
Related cocktails by taste
Related cocktails by color
Cocktails in same category