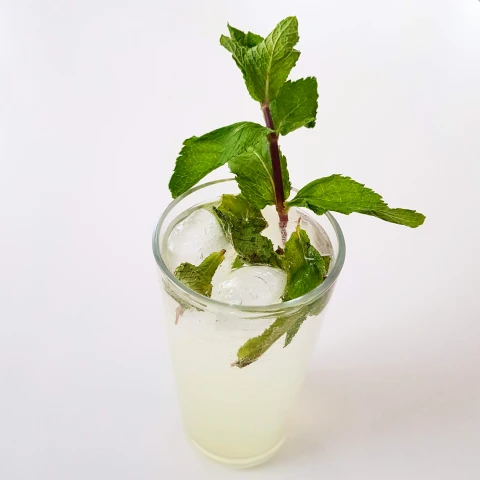 Italian Mojito
Italy, the country in southern Europe known for its beautiful nature and, of course, its delicious food! After all, who doesn't love Italian cuisine? And not only in terms of food should you try it, but definitely the drinks too! With the addition of limoncello, this Italian Mojito is a nice refreshing variation on the original Mojito.
Share Italian Mojito on social media
Preparation
Step 1 of 4

Take a mojito glass or long drink and squeeze the lemon wedge into this.

Step 2 of 4

Add 6 mint leaves and the limoncello. Fill the glass with crushed ice and stir with a bar spoon. Be careful not to leave the mint leaves at the bottom!

Step 3 of 4

Add the sparkling water to just below the rim and top the glass with crushed ice.

Step 4 of 4

Garnish with a sprig of mint.
Related cocktails by taste
Related cocktails by color
Cocktails in same category