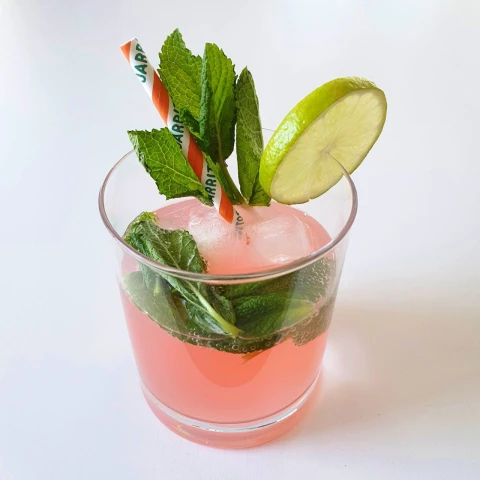 Guaquila
The name of this cocktail, Guaquila, is an amalgamation of guava and tequila, which are 2 of the ingredients of this cocktail. Besides having a great name, it also tastes great! Although many people are not fond of tequila, it is only subtly present in this cocktail due to the addition of the other (fresh) ingredients.
Share Guaquila on social media
Preparation
Step 1 of 4

Grab a tumbler, pluck the leaves off 1 sprig of mint, fold them between your hands and put into the glass.

Step 2 of 4

Add the tequila and lime juice.

Step 3 of 4

Stir briefly and add some ice cubes.

Step 4 of 4

Pour in the Jarritos Guava and garnish with a slice of lime and sprig of mint.
Related cocktails by taste
Related cocktails by color