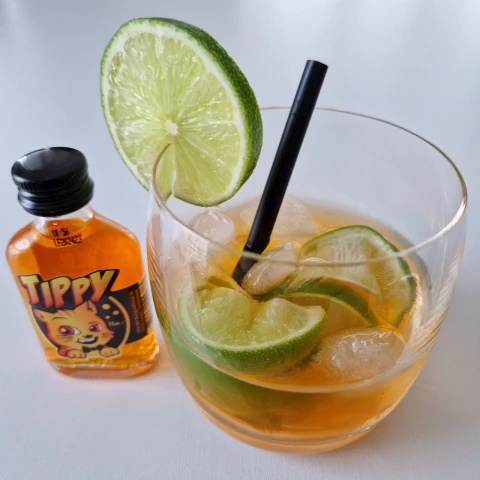 Tippy Caipiroska
A delicious sweet and sour cocktail with the popular Tippy shot. Want the cocktail a little sweeter? Then add another Tippy or a little Sprite.
Share Tippy Caipiroska on social media
Preparation
Step 1 of 4

Take a tumbler and put ice cubes or crushed ice in it.

Step 2 of 4

Cut the lime into wedges. Squeeze them over the glass and add them.

Step 3 of 4

Add the vodka and the Tippy.

Step 4 of 4

Stir briefly and garnish with a slice of lime.
Related cocktails by taste
Related cocktails by color
Cocktails in same category