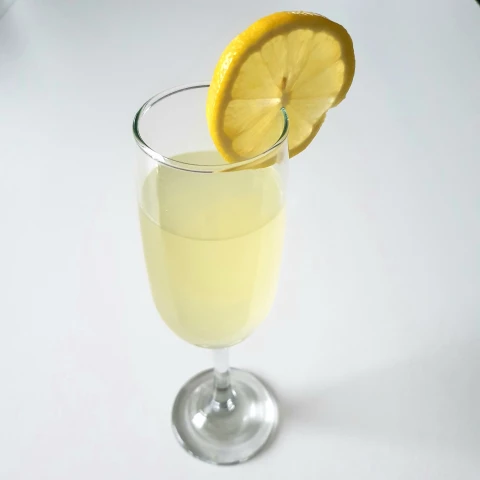 Limonsecco
We know limoncello as a delicious fresh shot, which is often drunk after dinner. And the prosecco is a delicious sparkling wine. Combined, you get the Limonsecco! Lovely to drink after dinner as a fresh finish, or between meals. But of course it doesn't do wrong on a hot day either! You prefer to drink it extra cold, so before making it, put your glasses in the fridge and the limoncello in the freezer!
Share Limonsecco on social media
Preparation
Step 1 of 3

Take a champagne flute and put the limoncello in it.

Step 2 of 3

Top up the glass with the prosecco.

Step 3 of 3

Grate a little of the lemon zest over the glass and garnish with a slice of lemon.
Related cocktails by taste
Related cocktails by color
Cocktails in same category