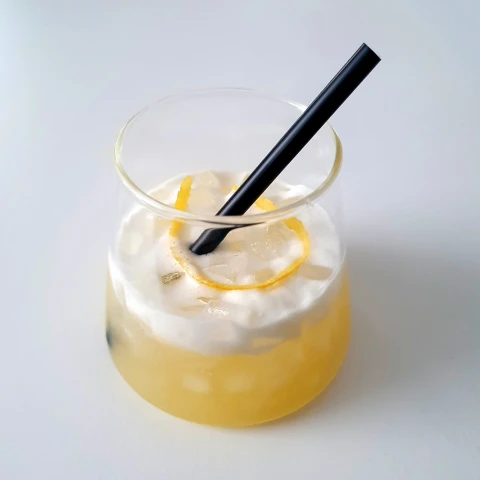 Frangiretto Sour
The Frangiretto Sour, a delicious cocktail with Frangelico! This cocktail has a delicious taste of hazelnut and almond. Delicious on a cold winter day!
Share Frangiretto Sour on social media
Preparation
Step 1 of 5

Take a cocktail shaker and put some ice cubes in it.

Step 2 of 5

Separate the egg white from the yolk. We need the egg white for this cocktail. Count half the egg white of 1 egg per person. Add this to the shaker.

Step 3 of 5

Add the Disaronno, Frangelico, sugar syrup and lemon juice. Tip: use fresh lemon juice! Shake well!

Step 4 of 5

Grab a tumbler and fill it with crushed ice.

Step 5 of 5

Pour the cocktail through a strainer into the glass. Garnish with a lemon zest.
Related cocktails by taste
Related cocktails by color