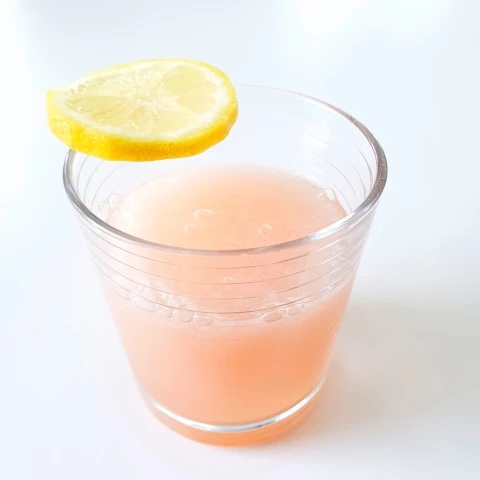 Malibu Frozé
If you love Malibu and like rosé, this is the cocktail you need to make: the Malibu Frozé. A delicious mix of the famous coconut rum with sparkling rosé to relax with. Lovely for the summer months! But of course you can drink it anytime, if you think the sun is shining!
Share Malibu Frozé on social media
Preparation
Step 1 of 4

Take a blender and put crushed ice in it.

Step 2 of 4

Add the Malibu, sparkling rosé, lemon juice and sugar syrup.

Step 3 of 4

Blend until unified.

Step 4 of 4

Take a tumbler and pour the cocktail into this. Garnish with a slice of lemon if necessary.
Related cocktails by taste
Related cocktails by color