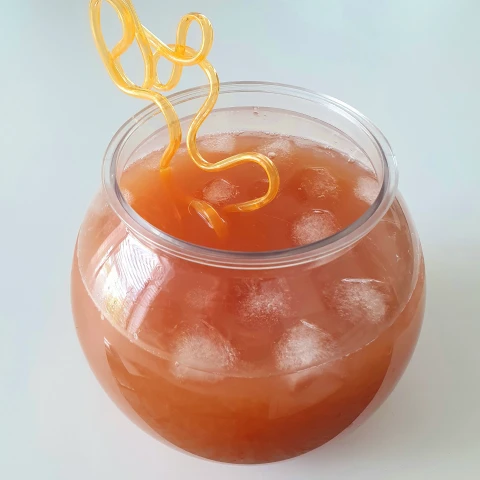 Sex On The Beach Fishbowl
The Sex on the Beach Fishbowl, it's what you need to really get that (summer) party with your friends started right! Note: the ingredients below are for making 1 fishbowl!
Share Sex On The Beach Fishbowl on social media
Preparation
Step 1 of 4

Take a fishbowl and put some ice cubes in it.

Step 2 of 4

Add the vodka and Peachtree.

Step 3 of 4

Then pour in the orange and cranberry juice.

Step 4 of 4

Stir once and enjoy!
Related cocktails by taste
Related cocktails by color
Cocktails in same category