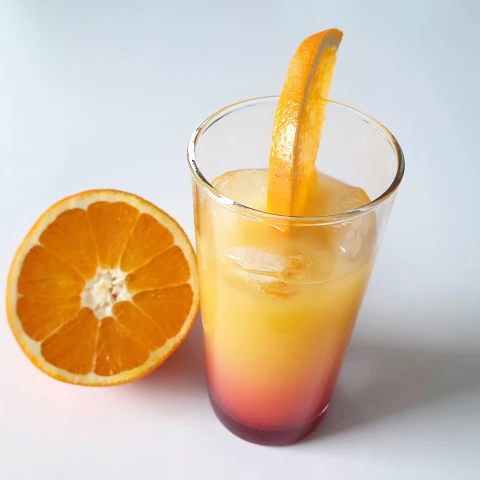 Pink Screwdriver
We all know the 'original' Screwdriver, vodka with orange juice. But with this version, we added an extra ingredient: a dash of grenadine! A good addition in our opinion, which also makes it taste slightly sweeter. It also changes the colour from the original orange to pink.
Share Pink Screwdriver on social media
Preparation
Step 1 of 3

Take a long drink glass and put a few ice cubes in it.

Step 2 of 3

Add the vodka and orange juice and stir once.

Step 3 of 3

Pour in a splash of grenadine and garnish with a slice of orange. Stirring it through will create the pinkish colour!
Related cocktails by taste
Related cocktails by color