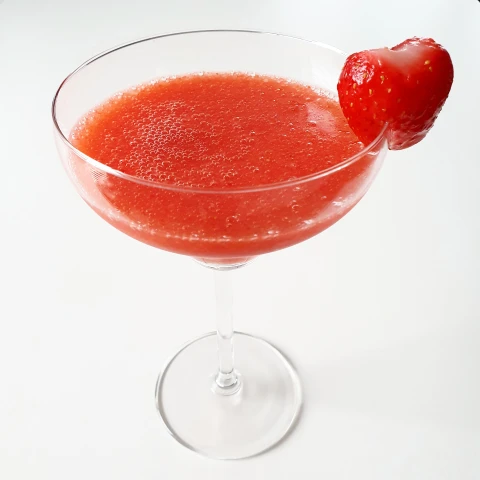 Strawberry Margarita
Variation tip: want to make this into a frozen strawberry margarita? Then add 1 cocktail glass of crushed ice in your blender.
Share Strawberry Margarita on social media
Preparation
Step 1 of 5

Take a blender and put some ice cubes in it.

Step 2 of 5

Cut the strawberries in half and add to the blender.

Step 3 of 5

Also add the juice of half a lime, the tequila and the sugar syrup. Mix it!

Step 4 of 5

Take a margarita glass and pour the cocktail into it and garnish with a strawberry.

Step 5 of 5

Did you opt for the frozen version? Then make sure your cocktail has become a mass and the crushed ice has become 1 with the other ingredients.
Related cocktails by taste
Related cocktails by color