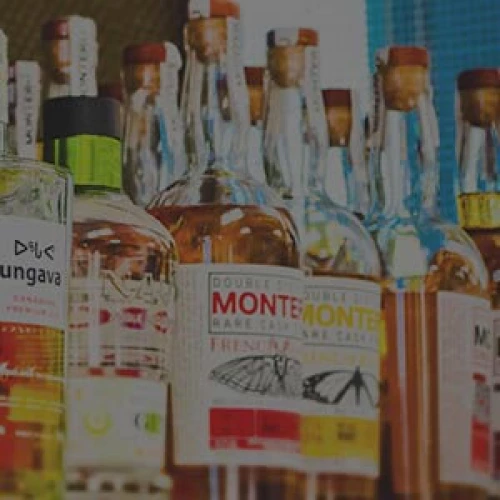 Rossini
The Rossini is a variation on the Bellini, the Italian cocktail made with peach. In this cocktail, we use (fresh) strawberries from which you make a kind of juice. You make it almost entirely just in the glass so you're done in no time! Try them both and see which one is your favourite!
Share Rossini on social media
Preparation
Step 1 of 4

Cut the strawberries into pieces.

Step 2 of 4

Take a bowl and put them in here and crush them, along with the lime juice and sugar. Mix this together.

Step 3 of 4

Next, grab a champagne flute and pour the juice into it.

Step 4 of 4

Top up the glass with prosecco and stir once.
Related cocktails by taste
Related cocktails by color