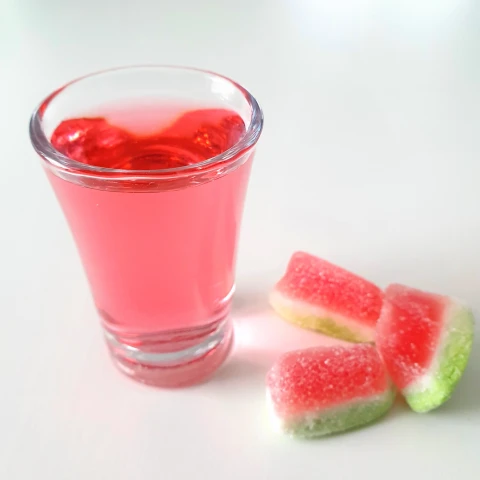 Watermelon Shot
A super easy and delicious watermelon shot! You can either shake it or make it directly in the glass. We made it in a shaker with ice to keep it nice and cool!
Share Watermelon Shot on social media
Preparation
Step 1 of 3

Take a cocktail shaker and put some ice cubes in it.

Step 2 of 3

Add both ingredients and shake!

Step 3 of 3

Take the shot glass and pour the drink through a strainer into it. Cheers!
Related cocktails by taste
Related cocktails by color
Cocktails in same category