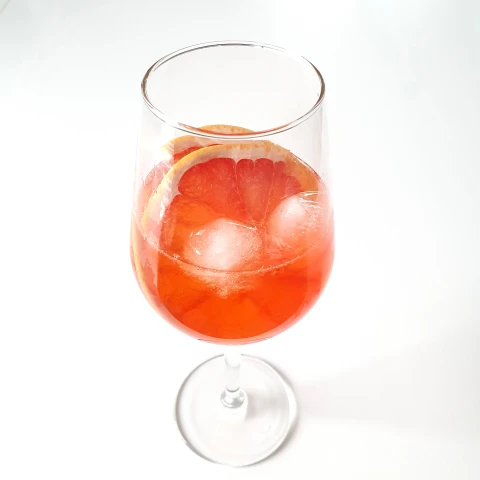 Aperol Grapefruit
The Aperol Grapefruit is made with the well-known Aperol, the Italian aperitif with a bitter, slightly sweet orange flavour. With this drink in your hand, you imagine yourself in a sunny country! Its fresh taste makes it delicious in summer, but taste it before winter!
Share Aperol Grapefruit on social media
Preparation
Step 1 of 5

Halve the grapefruit. Cut off 1 slice and halve it.

Step 2 of 5

Take a white wine glass and put a few ice cubes in it.

Step 3 of 5

Use the other half of the grapefruit to squeeze out. Count 1.5 tablespoons of grapefruit juice per glass and put in.

Step 4 of 5

Pour in the Aperol, prosecco and sparkling water.

Step 5 of 5

Add the 2 half slices of grapefruit per glass. Stir once and serve immediately.
Related cocktails by taste
Related cocktails by color