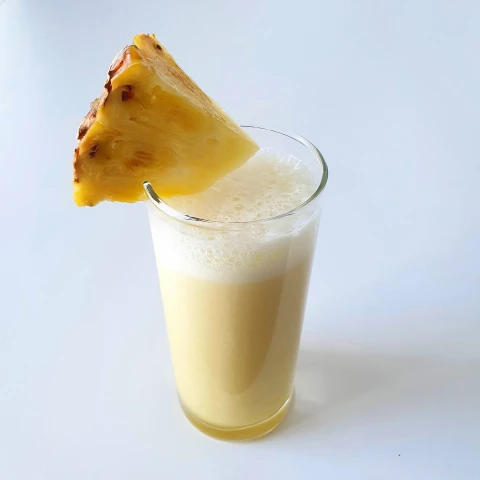 In The Tropics
In The Tropics, the name already says what the cocktail is about. Because when you drink this one, you feel for a moment like you are on a beach with a clear blue sea in front of you and a cool breeze. It has a delicious flavour of pineapple, but you can definitely taste the coconut in it too!
Share In The Tropics on social media
Preparation
Step 1 of 4

Grab a tall measuring cup and hand blender. You can also make it in a blender.

Step 2 of 4

Add all ingredients and mix until combined.

Step 3 of 4

Grab a long drink glass and pour your cocktail into it.

Step 4 of 4

Add ice cubes if necessary and garnish with a piece of pineapple.
Related cocktails by taste
Related cocktails by color