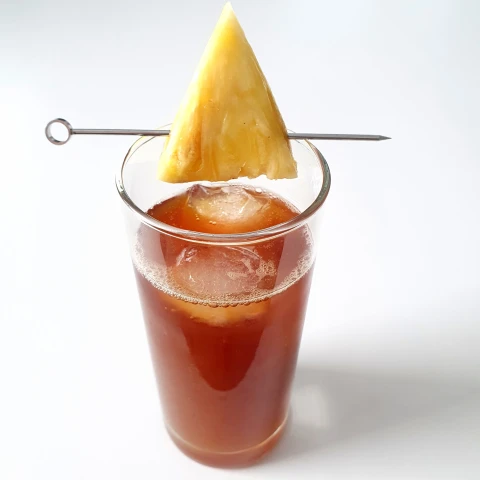 Surfer On Acid
The Surfer On Acid is a slightly sweet cocktail in which you can still clearly taste the flavour of Jägermeister. Who would have thought that Jägermeister would go so well with coconut rum and pineapple juice! This cocktail brings a nice refreshment on a hot day.
Share Surfer On Acid on social media
Preparation
Step 1 of 3

Take a shaker and put some ice cubes in it.

Step 2 of 3

Add the Jägermeister, Malibu and pineapple juice. For the tastiest results, use fresh pineapple juice! Shake well!

Step 3 of 3

Grab a glass, such as a long drink, and pour your cocktail through a strainer into it. Garnish with a piece of pineapple.
Related cocktails by taste
Related cocktails by color