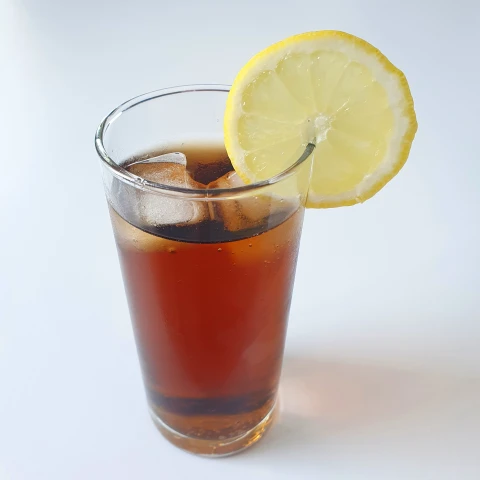 Long Island Iced Tea
The Long Island Iced Tea is a hearty cocktail with many types of liquor in it. It contains almost only alcohol, so it is not for the novice cocktail drinker! It originated in America, but is now drunk worldwide.
Share Long Island Iced Tea on social media
Preparation
Step 1 of 5

Take a cocktail shaker and put some ice cubes in it.

Step 2 of 5

Add the vodka, gin, white rum, tequila, triple sec and lemon juice. Shake!

Step 3 of 5

Take a long drink glass and put a few ice cubes in it.

Step 4 of 5

Pour the cocktail through a cocktail strainer into the glass.

Step 5 of 5

Top up the glass with the (cold) cola and garnish with a slice of lemon.
Related cocktails by taste
Related cocktails by color