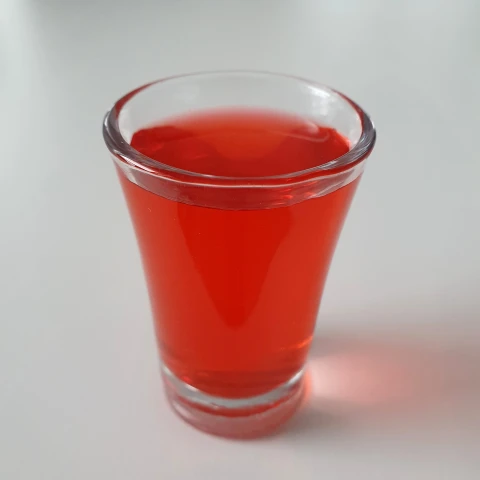 Sweet and Sour
Of course, we already knew that sweet and sour is a good combination. So the same goes for making a shot! These two drinks are already very tasty on their own, so you don't need anything else for this shot! Try it yourself, cheers!
Share Sweet and Sour on social media
Preparation
Step 1 of 2

Grab a shot glass and pour the Rocketshot Sour first.

Step 2 of 2

Then pour (via the back of a bar spoon, if necessary) the Rocketshot with it. Cheers!
Related cocktails by taste
Related cocktails by color
Cocktails in same category