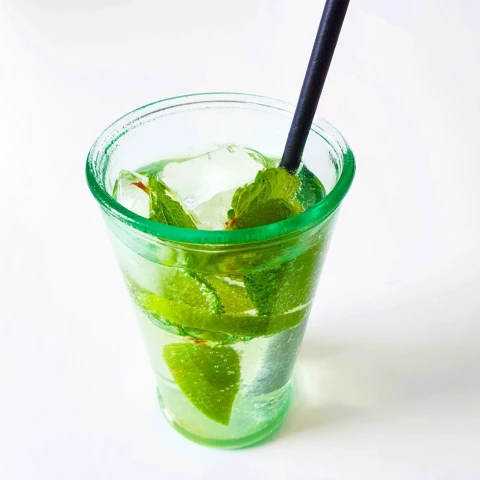 Nojito
The Mojito is a favourite cocktail every summer to cool down with on a hot day. But what if you don't feel like alcohol for once? Then make the Nojito! Just as delicious and refreshing but instead of rum you drink it with Sprite (sparkling water is also possible).
Share Nojito on social media
Preparation
Step 1 of 5

Grab a large glass, such as a long drink.

Step 2 of 5

Add the mint leaves and cane sugar to the glass. Don't want the drink to be so sweet? Then omit the cane sugar.

Step 3 of 5

Cut the lime into wedges, squeeze a little in the glass and add.

Step 4 of 5

Add some ice cubes and top the glass with the Sprite.

Step 5 of 5

Stir briefly with a straw and enjoy!
Related cocktails by taste
Related cocktails by color
Cocktails in same category