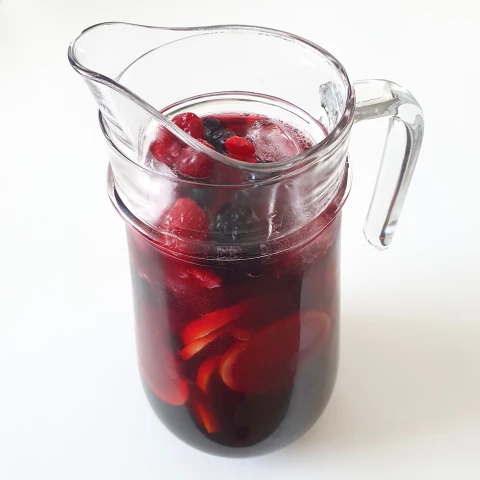 Quick Sangria
We make this delicious and quickly prepared sangria in a carafe. So you can drink it with several people or have several glasses yourself! Delicious for summer.
Share Quick Sangria on social media
Ingredients
Frozen summer fruit

45

gr
Preparation
Step 1 of 5

Grab a decanter.

Step 2 of 5

Cut the orange and lemon into slices as thin as possible.

Step 3 of 5

Add the frozen summer fruit and the sliced orange and lemon.

Step 4 of 5

Pour in the red wine, Cointreau and Sprite.

Step 5 of 5

Stir briefly and then leave to stand for about 15 minutes. This is long enough for the frozen fruit to thaw. Serve afterwards.
Related cocktails by taste
Related cocktails by color
Cocktails in same category