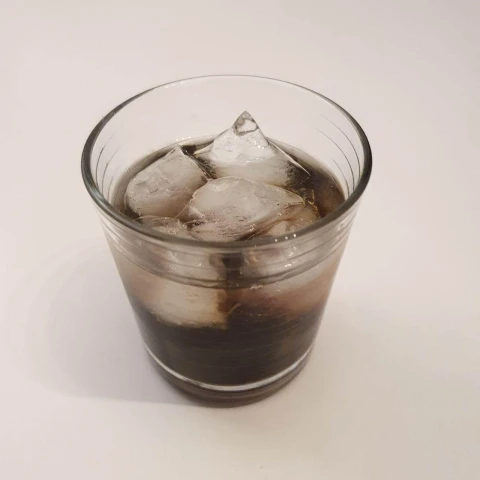 Black Russian
Its strong flavour makes this the perfect cocktail to drink on a cold winter day. It also makes a great after-dinner drink. It is the stronger version of the White Russian, to which cream has been added. Try them both!
Share Black Russian on social media
Preparation
Step 1 of 2

Grab a tumbler glass and fill it with ice cubes.

Step 2 of 2

Pour in the Kahlúa and vodka and you're done! If you are not a vodka fan but fancy this cocktail, add 30 ml per person to make it slightly less strong. Add the ingredients to your own taste.
Related cocktails by taste
Related cocktails by color