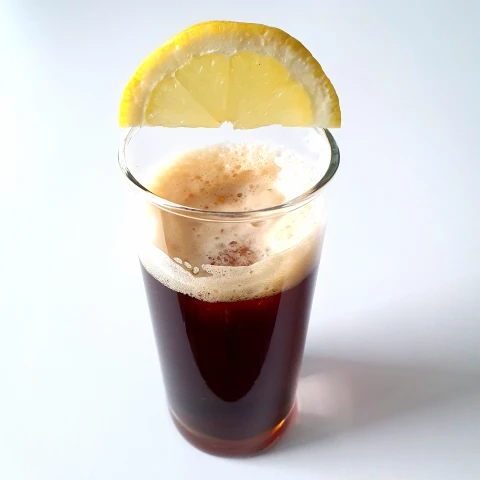 Kahlúa Espresso Tonic
The Kahlúa Espresso Tonic, a delicious refreshing cocktail that you can actually drink all day long! You whip it up in no time and it has a nice fresh taste, with a hint of coffee.
Share Kahlúa Espresso Tonic on social media
Preparation
Step 1 of 4

Make an espresso and let it cool for a while.

Step 2 of 4

Next, grab a long drink glass and put some ice cubes in it.

Step 3 of 4

Pour in the Kahlúa and coffee.

Step 4 of 4

Finally, add the tonic and garnish with a slice of lemon if you wish.
Related cocktails by taste
Related cocktails by color
Cocktails in same category