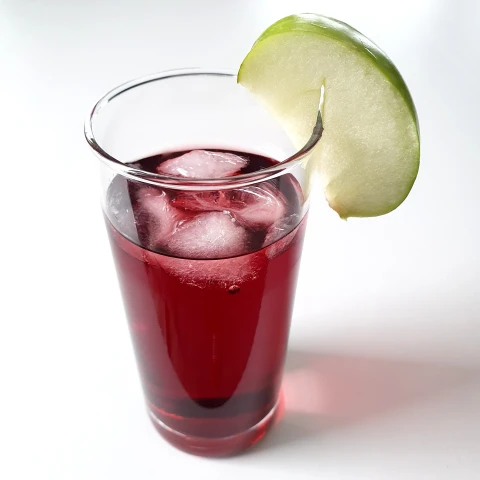 Blackberry Apple
When you think of this cocktail, don't immediately think of the famous phone with the keyboard that everyone used to have! But it is a very tasty cocktail that you make with Apfelkorn, vodka and cassis. It sounds like a strange combination but it is worth tasting!
Share Blackberry Apple on social media
Preparation
Step 1 of 3

Take a long drink glass and put some ice cubes in it.

Step 2 of 3

Add the vodka and Apfelkorn.

Step 3 of 3

Top with the cassis and garnish with a slice of apple.
Related cocktails by taste
Related cocktails by color