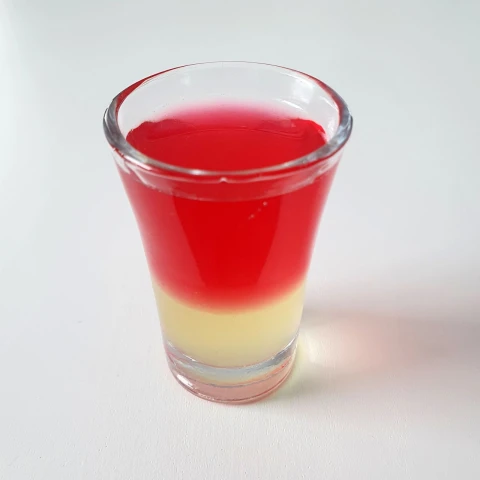 Limoncello Shot
The Limoncello Shot. Separately, these are already very tasty drinks, but how about when you pour them together? Try it out for yourself in this easy shot! It has a delicious flavour of red fruits and lemon.
Share Limoncello Shot on social media
Preparation
Step 1 of 2

Take a shot glass and half fill it with the limoncello.

Step 2 of 2

Then pour in the Flügel via a bar spoon. Cheers!
Related cocktails by taste
Related cocktails by color
Cocktails in same category