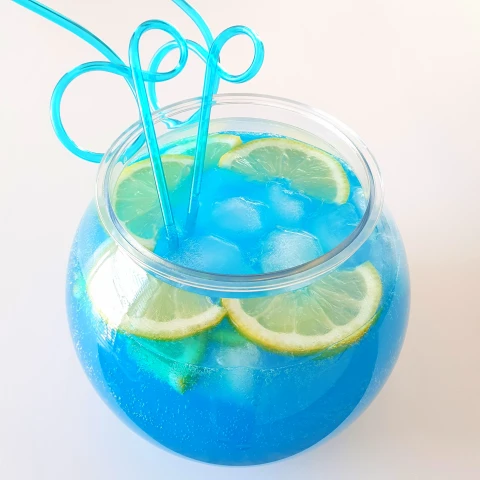 Blue Lagoon Fishbowl
The well-known Blue Lagoon cocktail, but as a fishbowl! The ingredients below are for making 1 bowl!
Share Blue Lagoon Fishbowl on social media
Preparation
Step 1 of 3

Take a fishbowl and put ice cubes and the lemon slices in it.

Step 2 of 3

Add the Blue Curaçao, vodka and lemon juice.

Step 3 of 3

Then pour in the Sprite, stir once, insert a couple of straws and enjoy!
Related cocktails by taste
Related cocktails by color
Cocktails in same category