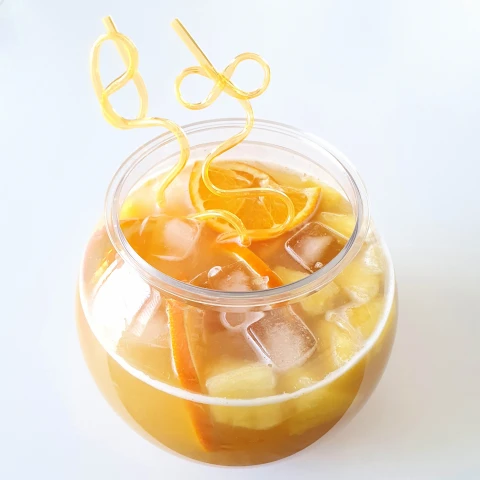 Pineapple Punch
The Pineapple Punch is a fruity and tropical punch that is perfect for a nice hot summer day! For the tastiest results, use fresh fruit and fresh juices. Note: the ingredients below are for filling 1 fishbowl!
Share Pineapple Punch on social media
Preparation
Step 1 of 4

Slice the orange.

Step 2 of 4

Grab a fishbowl and put in the orange slices + the (frozen) pineapple pieces.

Step 3 of 4

Add the Malibu, pineapple rum, ginger ale and pineapple juice.

Step 4 of 4

Finally, add some ice cubes and stir once.
Related cocktails by taste
Related cocktails by color
Cocktails in same category