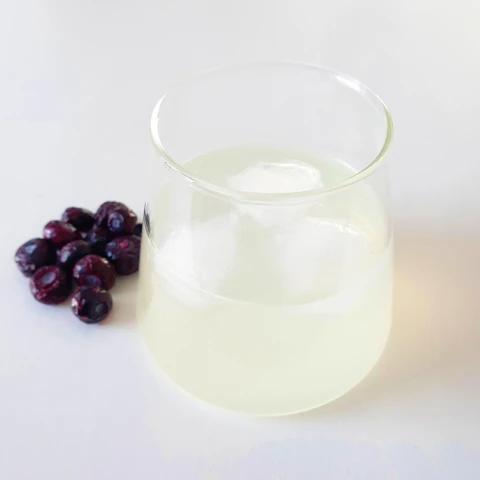 Blueberry Mojito
The Blueberry Mojito is a variation on the original Mojito. What's different about this recipe? We added blueberry liqueur to it! And of course, if you want to make it totally blueberry-ish, garnish it with that too!
Share Blueberry Mojito on social media
Preparation
Step 1 of 4

Grab a tumbler or a slightly smaller long drink glass and put a few ice cubes in it.

Step 2 of 4

Add the rum, blueberry liqueur, sugar syrup and lime juice.

Step 3 of 4

Top the glass with the sparkling water.

Step 4 of 4

Stir briefly and garnish with a few blueberries on the side, if desired.
Related cocktails by taste
Related cocktails by color