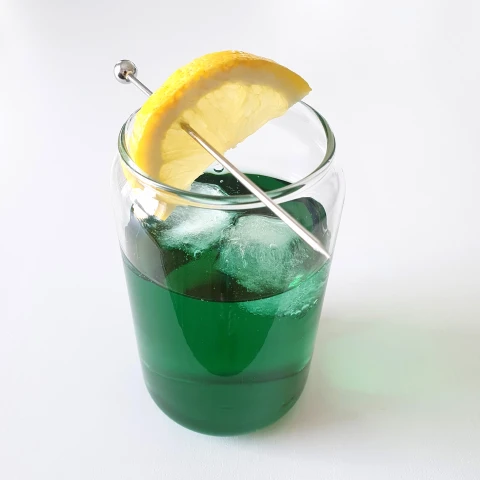 Bullfrog
The Bullfrog, slightly unusual name for a cocktail but it is well explained. Bull comes from the Red Bull contained in the cocktail and Frog refers to its greenish colour! We make this cocktail directly in the glass so you don't need a cocktail shaker!
Share Bullfrog on social media
Preparation
Step 1 of 3

Take a slightly larger cocktail glass and put some ice cubes in it.

Step 2 of 3

Add all ingredients and stir briefly.

Step 3 of 3

Garnish with a slice of lemon if necessary.
Related cocktails by taste
Related cocktails by color