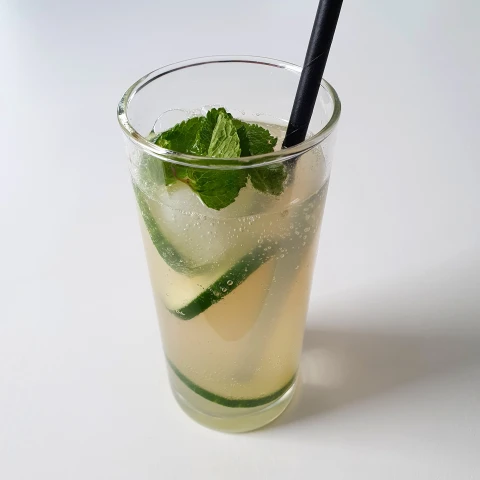 Cointreau Cooler
We make this cocktail with Cointreau, a brand of orange-flavoured triple sec. The Cointreau Cooler is a refreshing cocktail perfect for summer days! Use fresh lime juice for this cocktail for the tastiest results!
Share Cointreau Cooler on social media
Preparation
Step 1 of 3

Take a long drink glass and put the cucumber and mint in it. Then add some ice cubes.

Step 2 of 3

Then add the Cointreau, lime juice and angostura bitters.

Step 3 of 3

Top up with the sparkling water and stir once.
Related cocktails by taste
Related cocktails by color