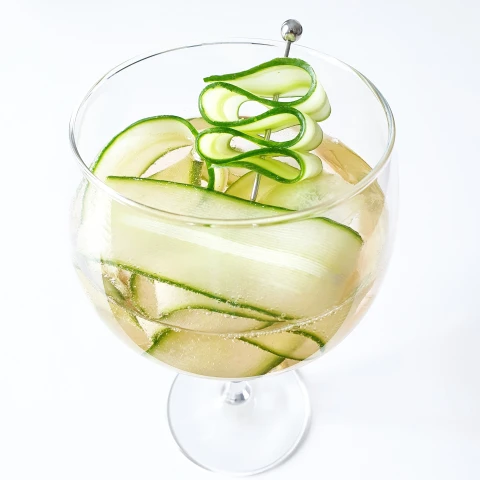 Cucumber Slumber
A deliciously fresh cocktail to drink on a hot summer day. Who would ever have thought that blood orange and rosé would go so well together! Add some ice cubes and cucumber and you have this drink on the table in no time.
Share Cucumber Slumber on social media
Ingredients
Sparkling mineral water blood orange

200

ml
Preparation
Step 1 of 4

Take a large wine glass or gin tonic glass and put some ice cubes in it.

Step 2 of 4

Using a cheese slicer, shave 4 long ribbons per person from the cucumber and put into the glass.

Step 3 of 4

Pour in the (cold) rosé.

Step 4 of 4

Top up with the sparkling water.
Related cocktails by taste
Related cocktails by color